Welcome to Eternum Online Wiki
Your source for everything to do with the free browser MMORPG
Eternum Online
Contribute to this wiki
To write a new article, just enter the article title in the box below.
Not sure where to start?
Featured article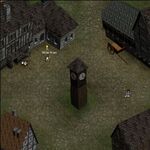 Gondolir, a city based upon its ideal location for trade and commerce has proved itself to be a dominant force in times of war and a place of enormous strategic significance. The men of Gondolir have long fought a hardy fight against the Dark Elves to the east, but as of late a new menace has been drawing their resources south-westward, as the Bloodbane Orcs encroach further north past the river Aira. This threat must be assuaged if Gondolir is avoid being overwhelmed in a two-pronged attack on both fronts.